Quick Shift Sensors:
The sensors are available as PUSH, PULL, or BIDIRECTIONAL, and are made of high strength aluminium alloy with anodized surface. The switching force is preset for common motorcycles and isn't adjustable. The sensor has M6 thread on both sides; one end has a standard right-hand thread, while the other end has a special Dual right-hand and left-hand thread.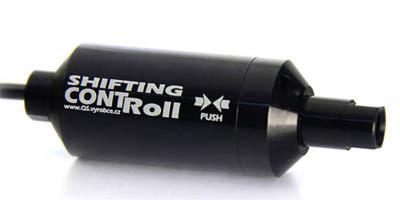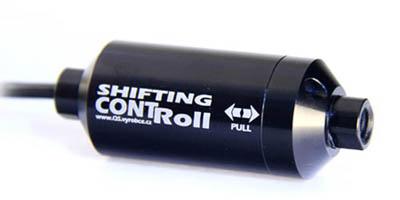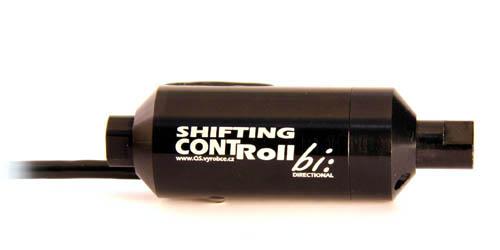 The push and pull sensors are simple Normally-OPEN switches. The bidirectional sensor has dual NO-switches connecting to a common ground.

Triumph Quick Shift Kits
The Triumph Daytona 675, the Street Triple and Street Triple R from VIN 411984, Street Triple S and S 660cc and Street Triple R LRH (Low Ride Height) are factory ready to use a quickshifter sensor. Replace the shift rod with the sensor and adaptor rod, plug in a connector to the harness, and the bike is ready.

The quickshifter function is activated by installing the sensor. You can change the ignition kill time by Tune ECU software, but it isn't generally necessary for stock bikes.
Standard Shift Kit: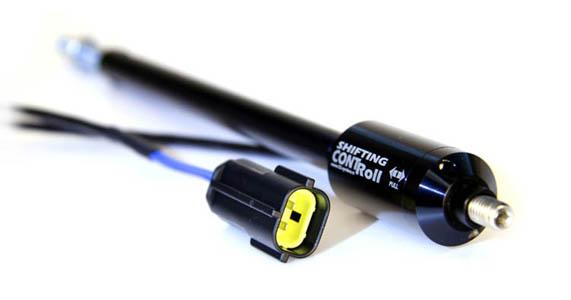 GP Shift Kit: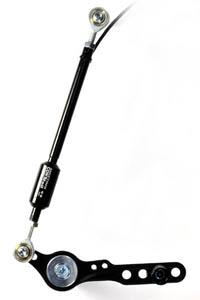 The pivot bushing of the shift lever is mounted on an engine bolt. The sidestand does not need to be removed. The sensor has the necessary connector to plug into the stock wiring harness. The kit includes the shift lever, shift rod with ball joints, and the shift sensor.